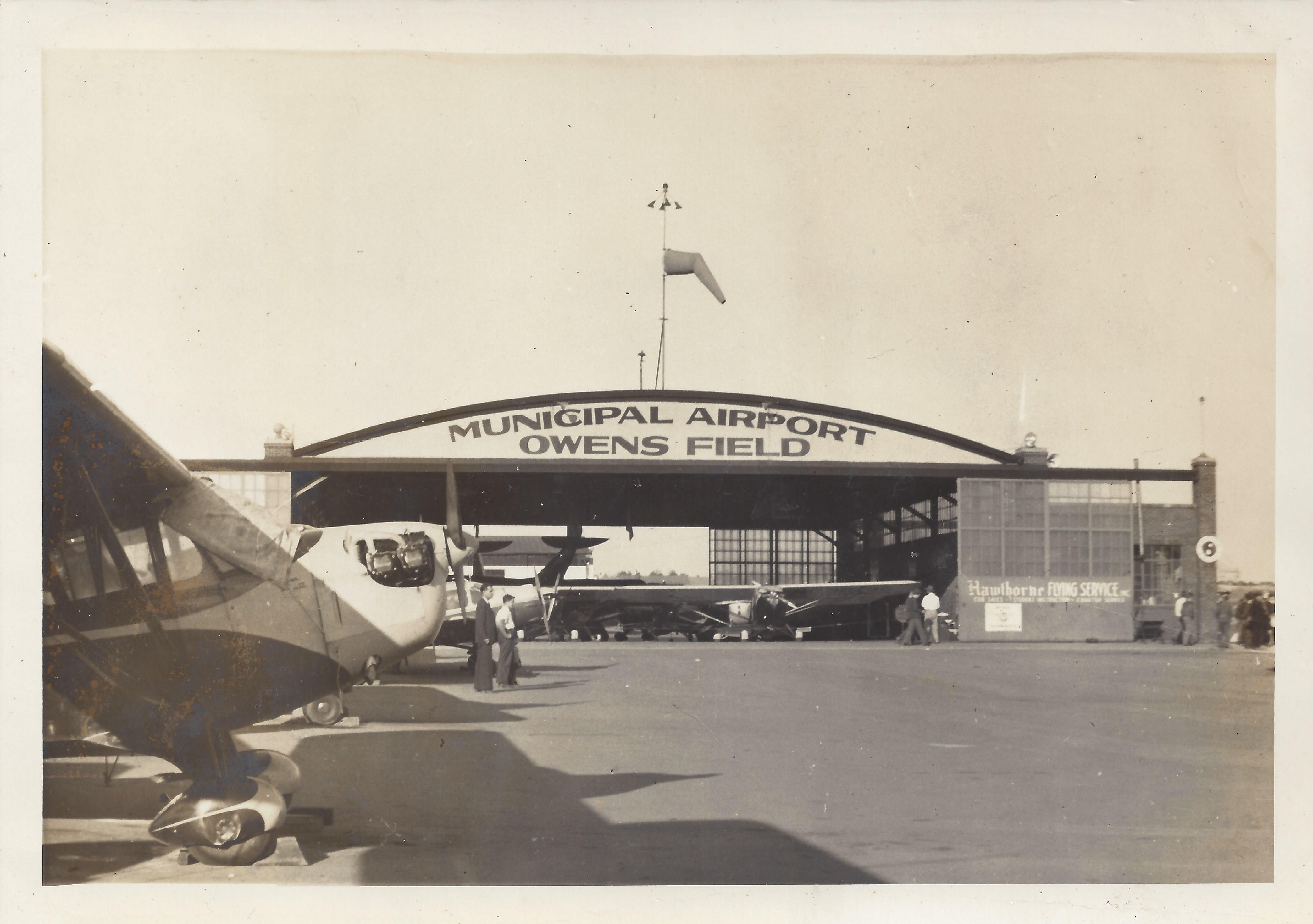 The historic Curtiss-Wright Hangar was the central location and "headquarters" of the original Airport. It was the first permanent structure and is one of only a handful of such vintage hangars remaining in the Country. It is a tangible link with the American aviation pioneers Glenn Curtiss, and the Wright Brothers. The hangar was last actively used for aeronautical purposes in the early 1980s and thereafter became vacant and fell into disrepair.
Various efforts were made in the past to restore the hangar such as was accomplished with Hangar One at Los Angeles International Airport (LAX).  The hangar and the surrounding compound was sold to Hangar Owner, LLC on May 5, 2016 and underwent an extensive restoration. The new tenant that occupies the restored hangar is the Hunter-Gatherer Brewery who operates a microbrewery and hosts tasting and other events.
A brief documentary on the restoration of the Hangar was produced by South Carolina ETV and can be viewed here. 
A recent article that appeared on the AOPA website on the hangar can be viewed here.
      The following documents were prepared to assist with the restoration